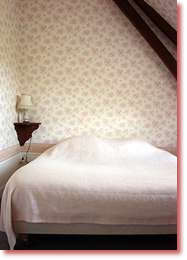 Rates :

55,00 € per night for 2 people
including breakfast

75,00 € per night for 3 people
including breakfast

30,00 € per night for one person including breakfast

Additional person 25,00 €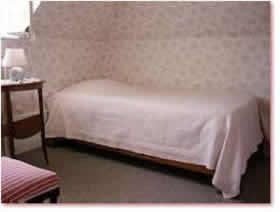 On the second floor, two stylish rustic triple
bedrooms are available.
One attic room has a double bed and a single one as well as a private shower.
The other one has 3 single beds (90 cm) and a private shower.
Toilets are shared on the floor.